Anciano™, Aged earthen plaster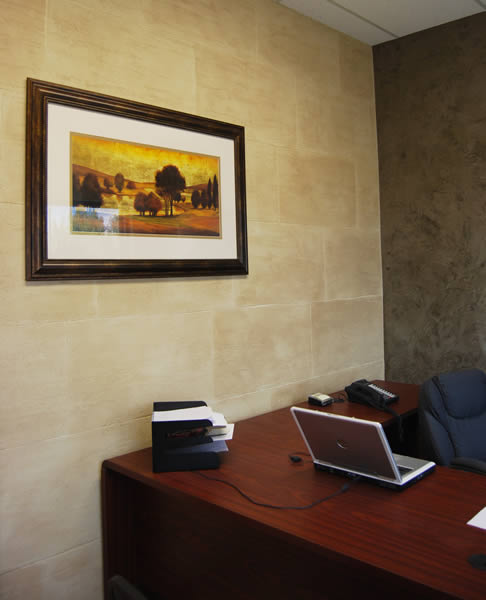 A textured finish with a flecked earthen plaster effect or natural stone look.
Anciano™ creates looks ranging from textured earthen plaster to hewn limestone. The speckle of natural minerals in Anciano™ gives the finish a warm and organic feel. An optional color wash can increase the amount of color variation.
Anciano™ is a 100% acrylic polymer based, opaque, crack resistant, trowel applied plaster finish with natural earthen components.
Uses
Anciano™ may be used for interior or exterior applications over properly prepared substrates, including new or existing drywall and new or existing plaster substrates.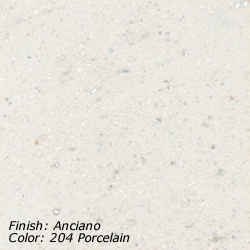 Packaging: 5.0 Gallon (60 lb) pail 1.0 Gallon (12 lb) pail
Anciano™ is available in the 24 standard Variance colors or may be custom colored upon request.
Coverage: 130-220 square feet (10-16 m sq) per 5.0 gal pail