Diana Sorkin's Bio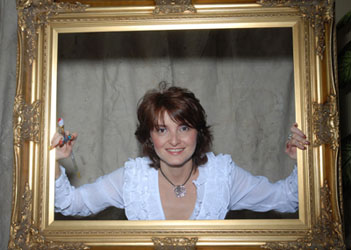 Diana Sorkin is an Award Winning Artist Designer born in Moscow Russia. A graduate of Pratt Institute, she is a master of both conceptual design and visual communication. Her diverse skills include watercolors, oils, murals, sculpture and many more artistic media.
Diana's list of awards includes St. Gauden's Medal, Annual SICC Building Awards, SIEDC 20 under 40 Award as well as various cultural and Arts-in-Education Grants.
Diana creates unique murals, 3 D installations and custom projects for commercial and residential clients. Her client list includes United States Coast Guard, Empire State Bank, FOREX Financial, Cathedral of St. John the Divine, Staten Island Jewish Community Center, BESO and El Gaucho restaurants, Relax on Cloud 9 Spa, 1892 Stanford White landmark house and many more.
Diana is passionate about creating art. It is a source of endless inspiration.